Regular price
$399.95 USD
Regular price
Sale price
$399.95 USD
Unit price
per
Sale
Sold out
The SmartPad is the world's first professional-grade battery-powered smart heating pad built for the professional but made for everyone. Packed with proprietary features, the SmartPad is simply safer, cleaner, and more effective thermal therapy. The SmartPad represents the future of heat today, supercharged by XOTHRM.
Safer. The SmartPad is the first of its kind to offer TrueTemp™, our proprietary sensor-based automatic temperature control, which ensures precise and consistent heating, mitigating the risk of skin injuries.
Cleaner. The SmartPad is the only heating device with a biocompatible and hand-wipeable exterior, making it convenient to clean between uses, and reducing the risk of harmful pathogen transmission.

More Effective. The SmartPad leverages far infrared energy, which has been scientifically proven to heat up to 5 times deeper than conventional heating pads, allowing you to heat what matters most.
What's Included

SmartPad Heating Pad
SmartPad Charger
Features

Proprietary Features

HybridHeat™: This revolutionary heating technology produces a combination of infrared energy and conventional heat, allowing the heat to penetrate up to 5 times deeper than traditional heating pads. This provides the ultimate hybrid heating experience, creating a deep heat that can be felt.

EazyClean™:The SmartPad is the first and only heating pad on the market that features a hand-wipeable and conveniently cleaned exterior. This exclusive feature mitigates harmful pathogen transmission and saves precious time.

TrueTemp™: This proprietary feature makes our device smart and automatically regulates the heating pad temperature based on the temperature measured at the pad's surface. This ensures precise temperature control, mitigating the risk of skin injury. No other heating pad does this.

RocketRamp™: This proprietary technology allows our heating pad to reach the target temperature faster than any other device on the market. Our on-demand temperature delivery provides quicker relief, maximizing efficiency, and saving time.

G-Force™: The SmartPad PRO is precisely weighted to invoke a hug-like sensation, similar to a weighted blanket. This optimizes heat transfer, minimizes hot spots, and relaxes tired muscles.

Additional Features

Battery powered: Lithium ion battery technology ensures consistent and on-demand power delivery, maximizing performance and providing the ultimate portability. No messy wires or water.

Built-in timer: A timer is automatically initiated when the device is turned on and alerts the user when the session is finished.

LED Indicators: The LEDs indicate device power, heat intensity, and battery status. They are also colorless and color-blind friendly.
Benefits

The therapeutic use of heat is evidence-based and clinically proven to:

• Decrease pain

• Increase blood flow

• Increase range of motion

• Improve recovery

• Relax and soothe muscles

• Retard muscular atrophy

Far infrared heat has been shown to penetrate up to 10 times compared to conventional methods.
Materials

Top : Vinyl with 100% Polyester Backing. Cleanable, and Flame Resistant.

Bottom: Polyester with PU finish. 
Specifications

Dimensions: 14.7 x 11 in (37.3 x 27.9 cm)

Weight: 4.5 lbs (2.0 kg)

Heat Settings: Three (3) precise levels of heat intensity. Level 1 (110°F/43°C), Level 2 (120°F/49°C), Level 3 (130°F/54°C)

Battery Life: Up to 120 minutes of run time on a full charge

Charging Time: 120 minutes
Care Instructions

Our EazyClean™ feature allows the SmartPad to be conveniently cleaned between uses. The entire exterior surface is hand wipeable and easily cleaned using warm water and microfiber towel. Just spray and wipe.

To disinfect, simply clean with an XOTHRM approved product, like Lysol® or Clorox® disinfecting wipes.

To prevent the build-up of dirt and contaminants, which may cause permanent staining, periodic deep cleaning is highly suggested. The frequency of cleaning is dependent upon the environmental conditions the material is subjected to.
Warranty

All XOTHRM® products are manufactured with the highest quality parts and built to last.

Our limited warranty covers the XOTHRM® SmartPad device and charger for one (1) year.

The limited warranty only covers product issues caused by defects in material or workmanship during ordinary use.

This limited warranty does not apply to damage XOTHRM determines to be from misuse, alterations, abuse, accidents, or normal wear & tear.

For any warranty issues, please email info@xothrm.com.
Share
View full details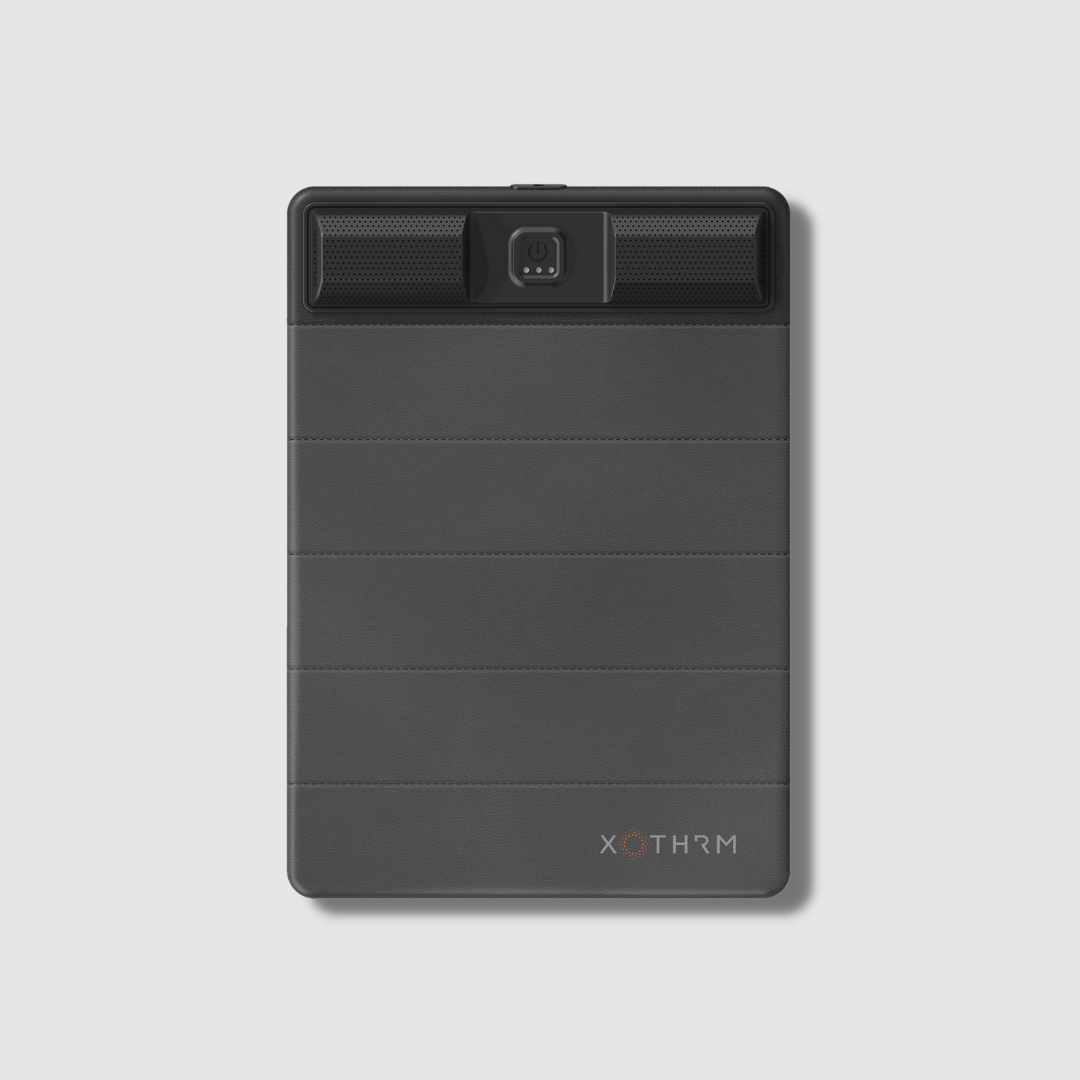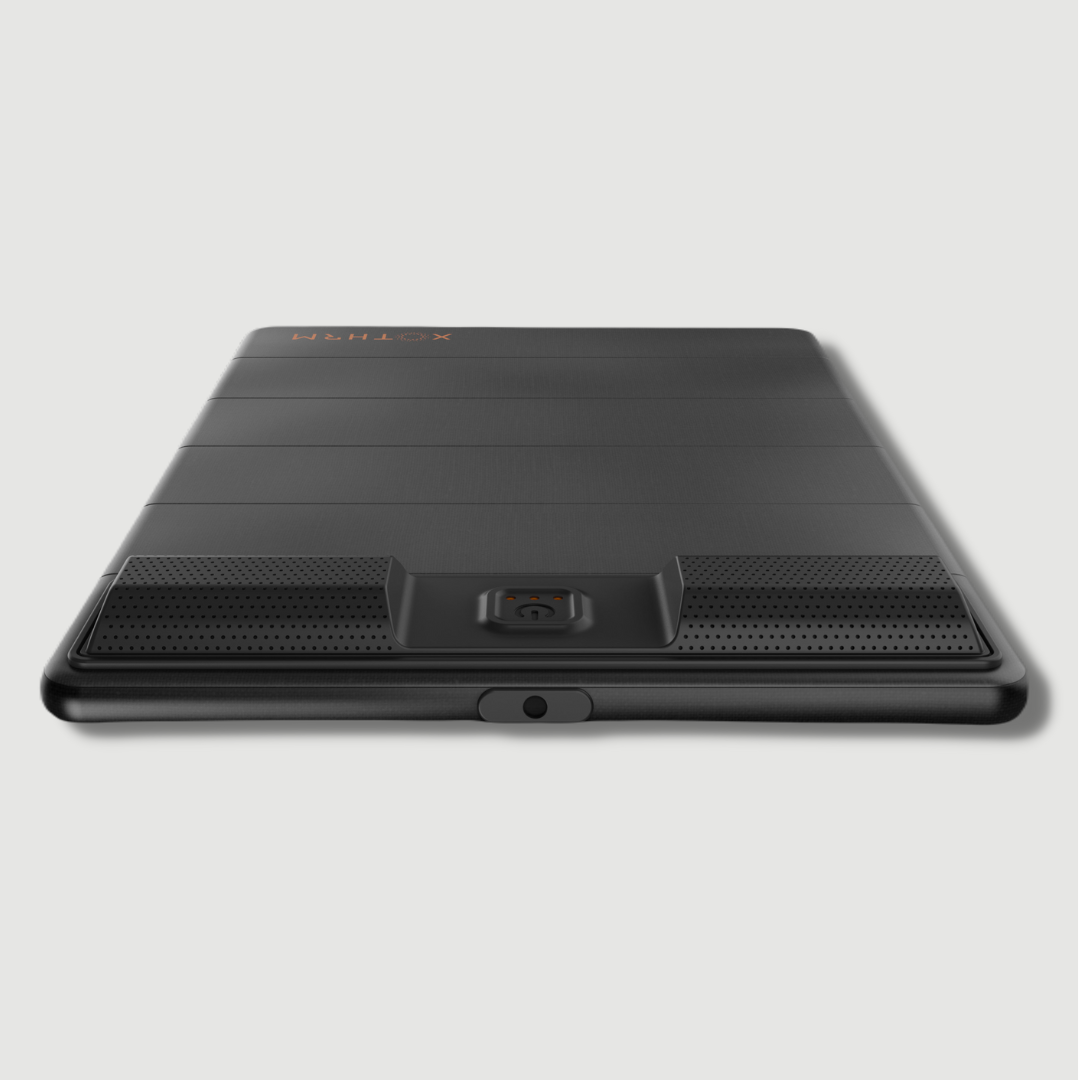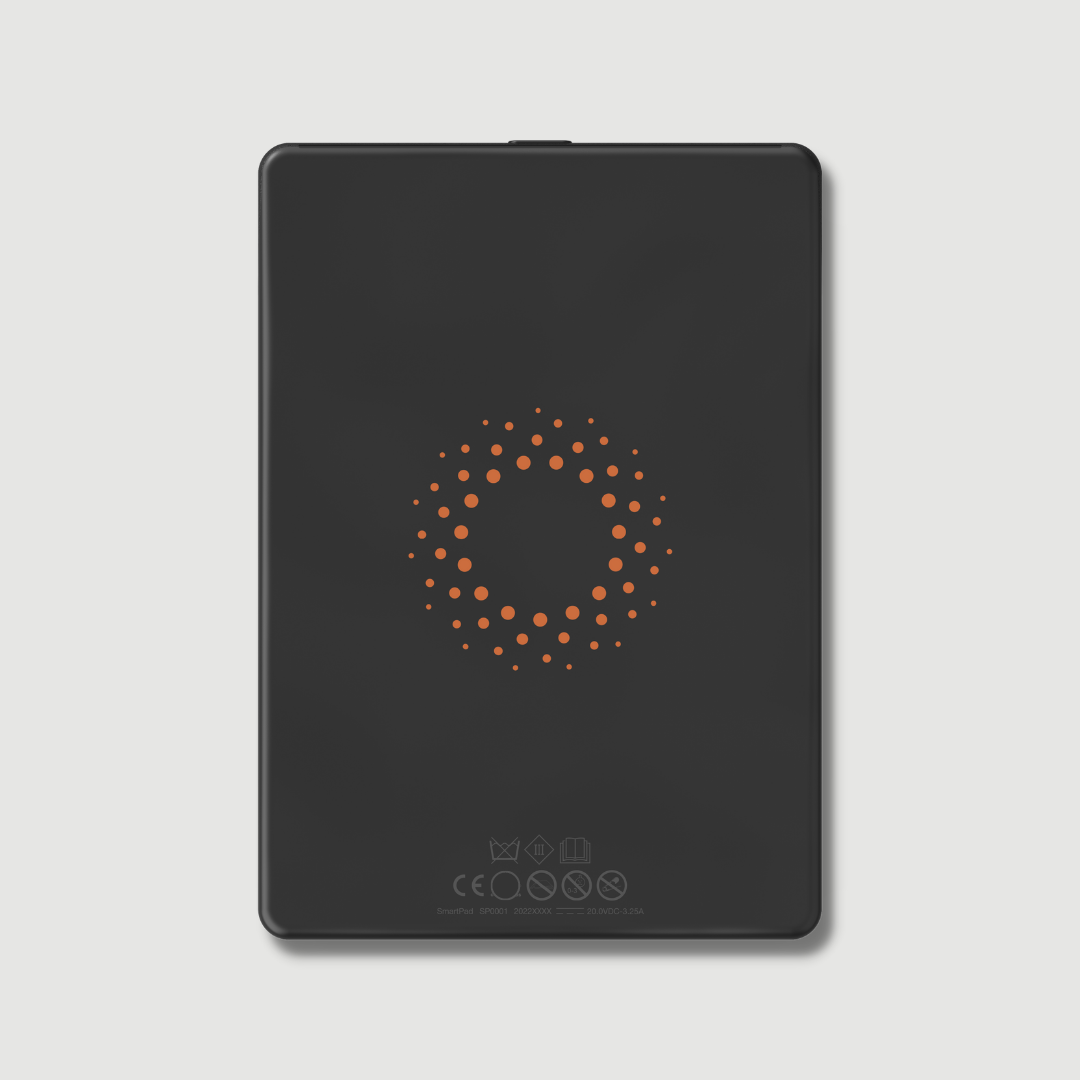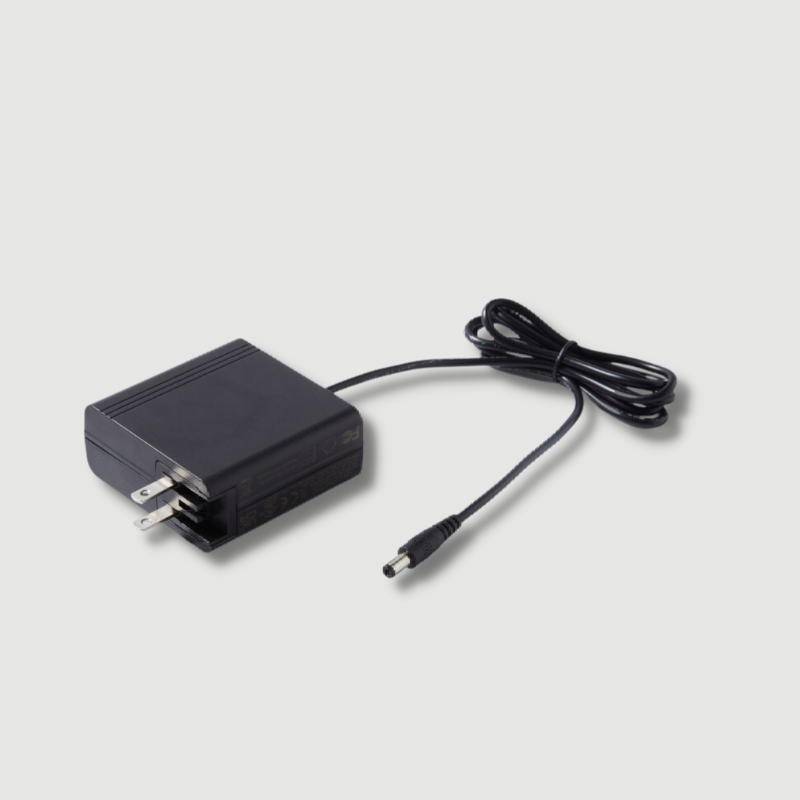 Free Shipping

Industry Leading Warranty

30-Day Risk Free Trial